Album Siete Cuerdas Tapatias
Mexican guitarist Carlos Corona explores the Brazilian Seven String Guitar through his own compositions and original arrangements of popular Mexican songs, using contemporary harmony inspired by jazz and Latin-American popular music.
His first album "Siete Cuerdas Tapatías" was released in Mexico 2015 presenting his pursuit to find new musical sounds and possibilities within the contemporary Mexican guitar.
Der mexikanische Guitarist Carlos Corona präsentiert seine eigenen Kompositionen und Arrangements mexikanischer Musik in der brasilianischen siebensaitigen Gitarre. Stark beeinflusst von der Lateinamerikanischen Musik und vom Jazz, Carlos hat sein erstes Album "Siete Cuerdas Tapatías" in Mexiko 2015 herausgebracht und zeigt damit neue Ausdrucksmöglichkeiten der zeitgenössischen mexikanischen Gitarre.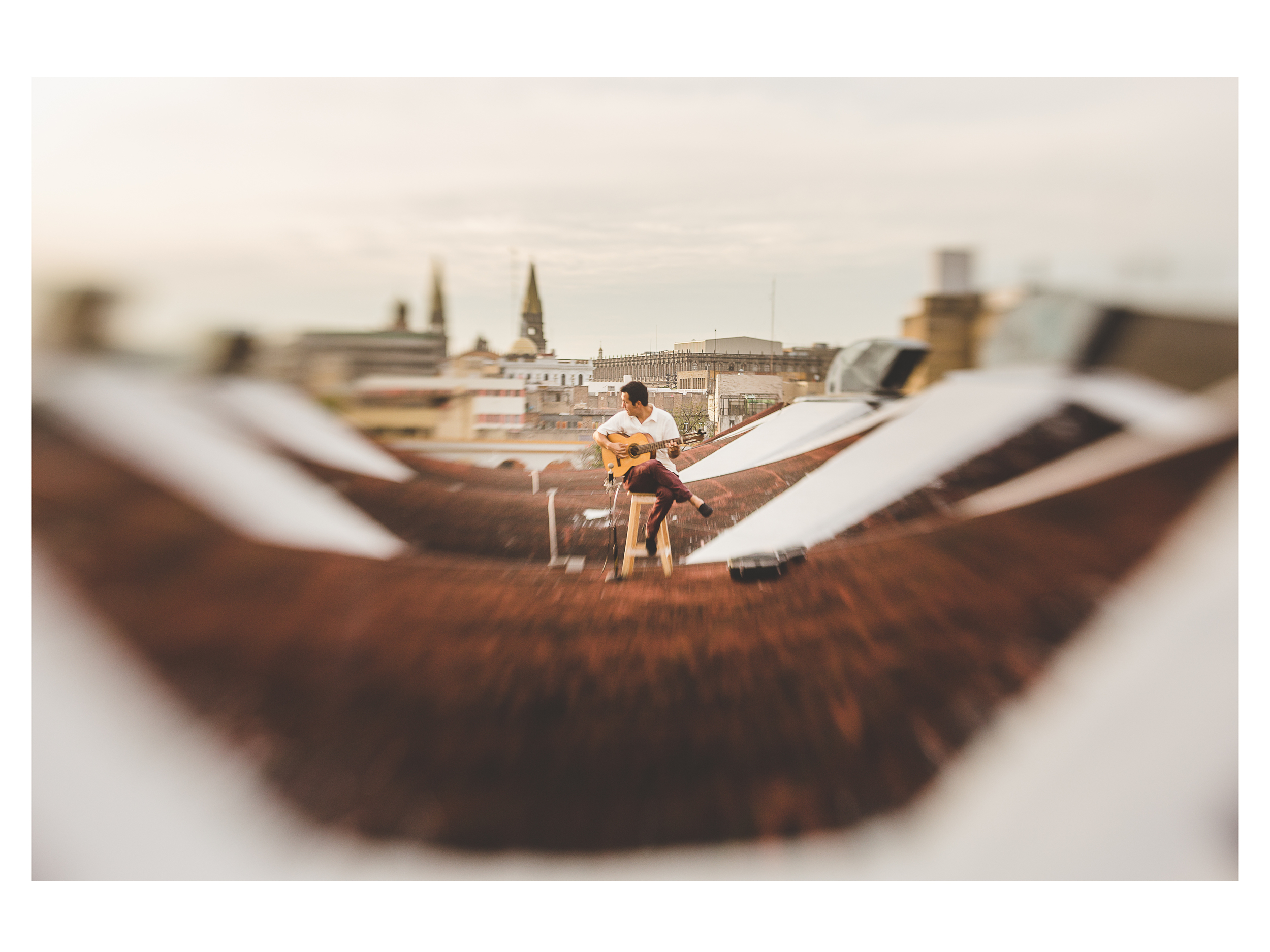 El 31.07.2016 tengo el honor de presentarme en el marco del JALISCO JAZZ FESTIVAL, en el Teatro Moncayo, Palcco!
Tocando en "Jazz con Causa" en el día internacional del jazz con Nathalie Braux en el clarinete
Miércoles 16 de Marzo concierto en Palíndromo, Guadalajara, con transmisión en vivo por sesiones de Solo Jazz de Radio UdG 104.3 19hs Entrada Libre